Diabetic Retinopathy – did you know…?
Diabetic retinopathy is the most common form of diabetic eye disease. Diabetic retinopathy affects blood vessels in the light-sensitive tissue called the retina that lines the back of the eye.
The infographic below shows 6 things you didn't know about diabetic retinopathy: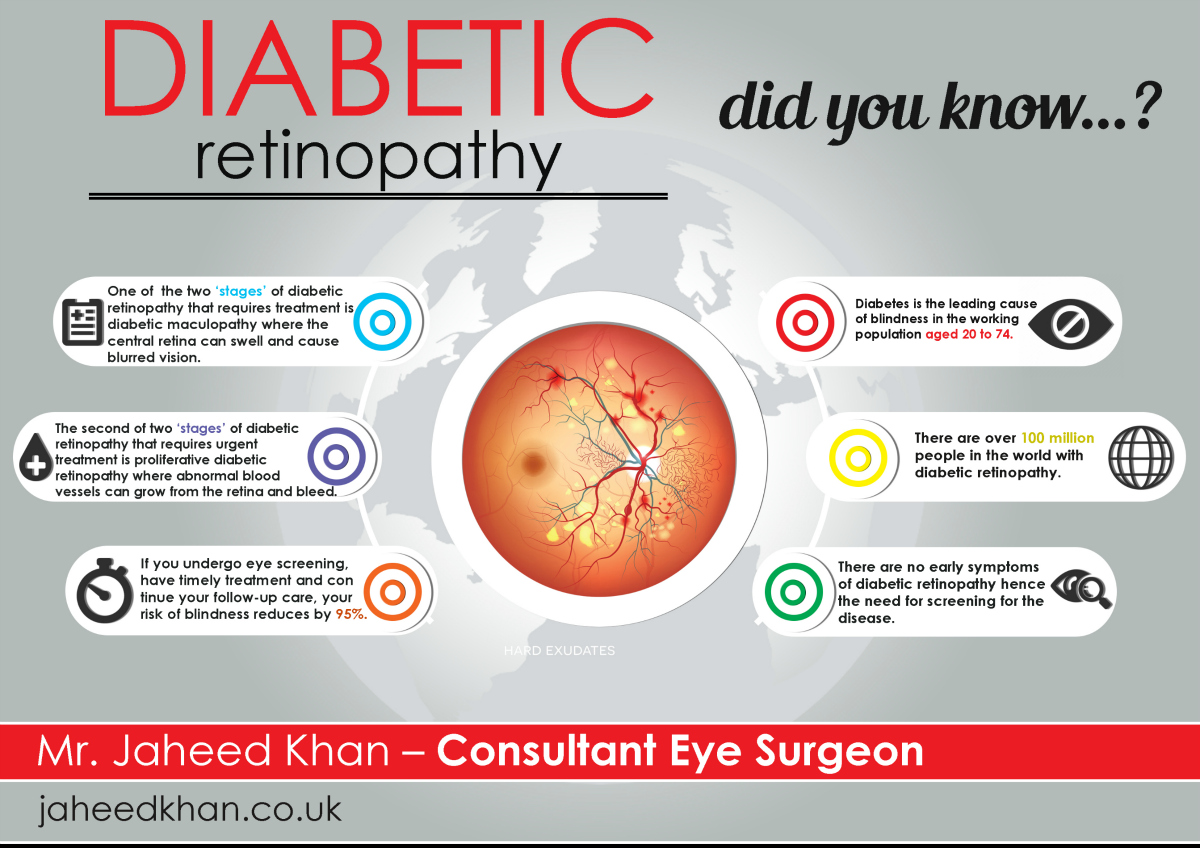 Simply click on the picture to enlarge it.
1. Diabetic Maculopathy
One of the two 'stages' of diabetic retinopathy that requires is diabetic maculopathy where the central retina can swell and cause blurred vision.
---
2. Proliferative Diabetic Retinopathy
The second of the two 'stages' of diabetic retinopathy that requires urgent treatment is proliferative diabetic retinopathy where abnormal blood vessels can grow from the retina and bleed.
---
3. Optical Examination
If you undergo eye screening, have timely treatment and continue your follow-up care, your risk of blindness reduces by 95%
---
4. Blindness
Diabetes is the leading cause of blindness in the working population aged 20 to 74.
---
5. Global spread
There are over 100 million people in the world with diabetic retinopathy.
---
6. Symptoms
There are no early symptoms of diabetic retinopathy hence the need for screening for the disease.