Ten eye conditions that generally get better without treatment
Did you know that all eye conditions don't necessarily require treatment? This infographic shows ten different eye conditions that don't always need a treatment.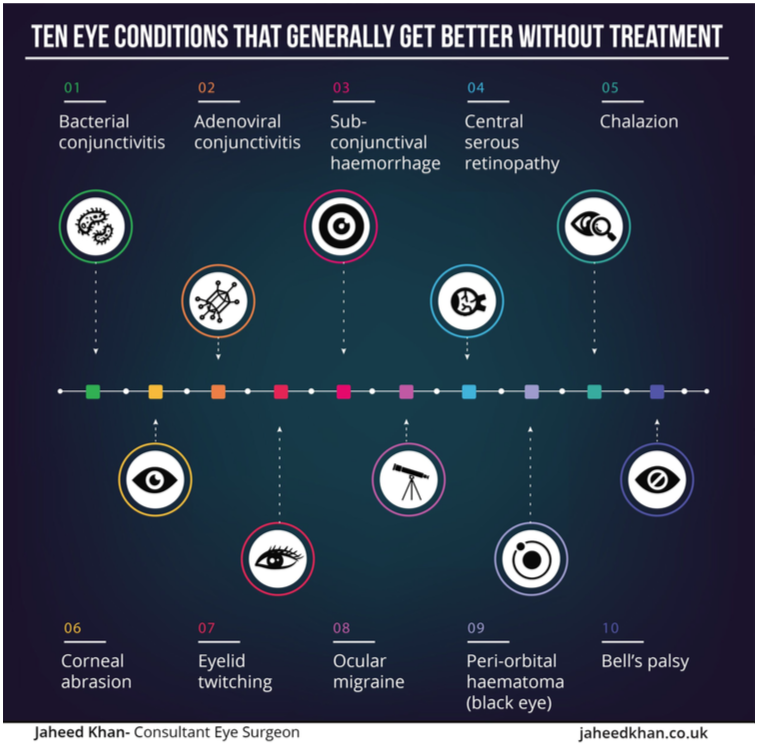 More information on these eye conditions:
If you have any questions about your eyes, please give us a call on 020 3733 7910.