New cataract surgery prices
Are you interested in receiving a cataract treatment? This post will give you more information about a recent update to my cataract surgery pricing. Please do not hesitate to call me on 020 7952 2826 so that we can arrange an appointment. We can go through your questions and concerns discuss costs in person. As you might know from one of my past posts, the fees for eye treatments differ a lot depending on location and surgeon. Here you can find my pricing list for cataract surgery treatment. These fees have changed since the London Clinic reduced its hospital tariff.
Service
Fee

Initial Assessment by Mr Jaheed Khan

£250

Biometry / Eye Measurement by Nurse

£215

Surgeon's Fee inc. local anaesthesia

£1200

Either

(a) The London Clinic Hospital Fee day case under local anaesthesia only

£1550

(b) The London Clinic Hospital Fee day case under sedation or general anaesthesia

£2060
1st post operation follow up appointment with nurse
no charge
1st follow up with Mr Khan 1 week post operation
£220
2nd follow up with Mr Khan 2 weeks post operation
£200
How are cataract fees broken down?
Another way of looking at the prices above are to break them down by percentage. As you can see, the biggest difference between pricing break down is down to whether you have a local anaesthetic or a general anaesthetic during the cataract procedure. All other fees remain the same.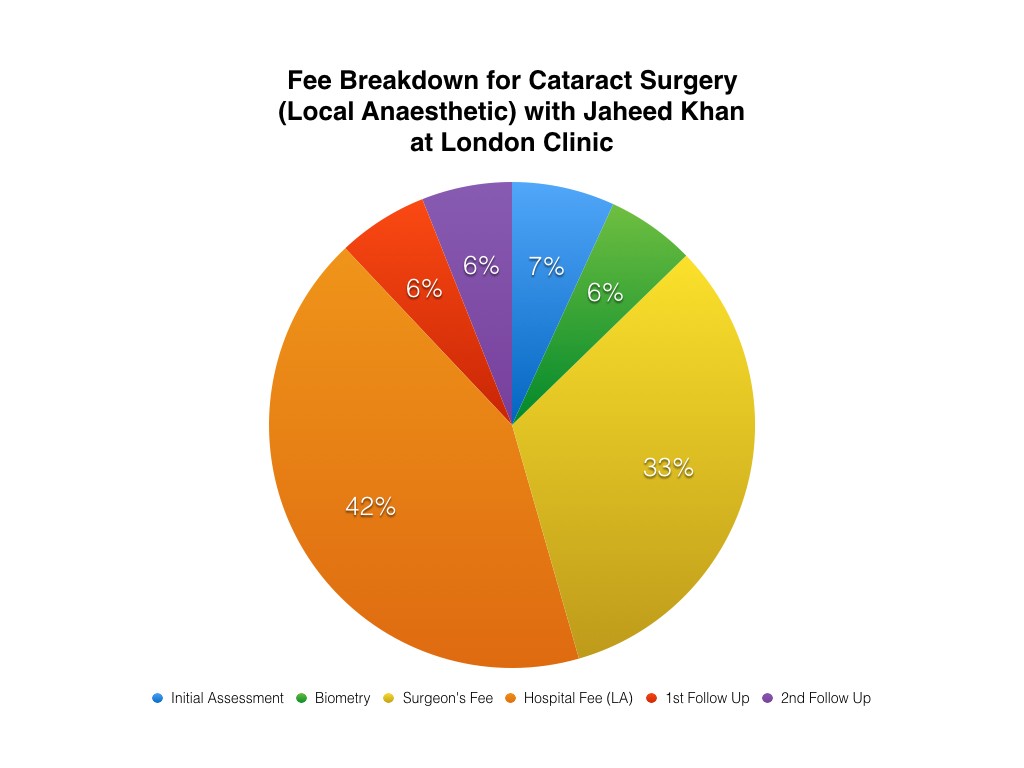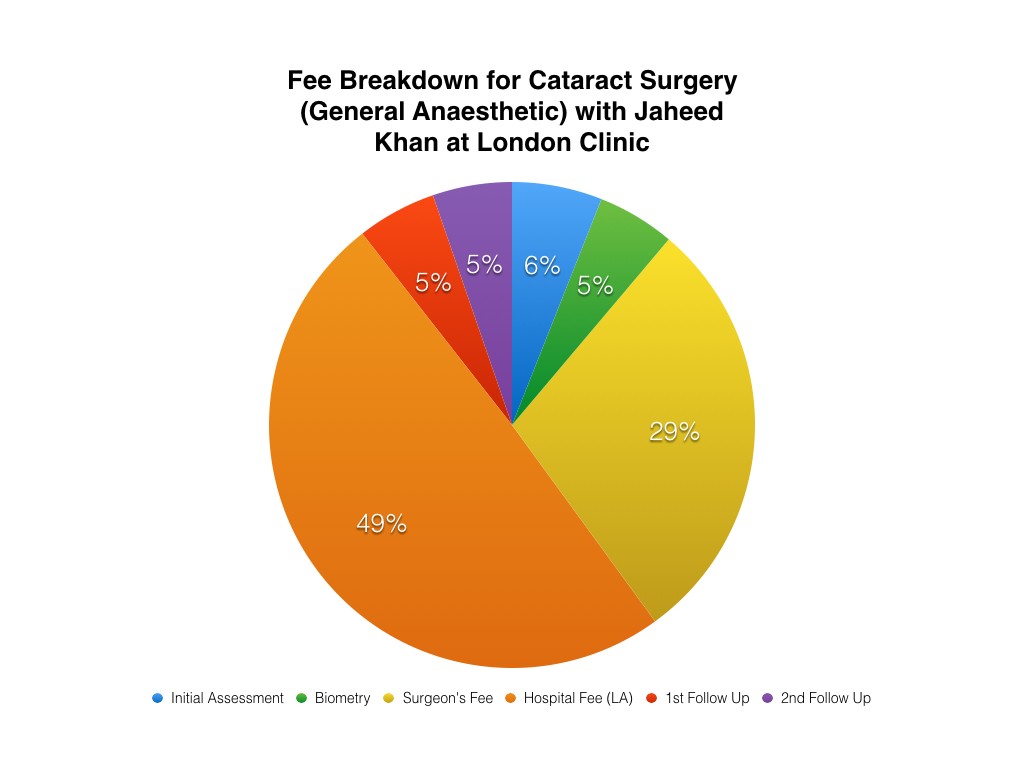 For privacy reasons YouTube needs your permission to be loaded. For more details, please see our
Privacy notice
.
I Accept